The French registry AFNIC has an additional requirement for a .fr domain registration:
The address in both the registrant and administrative details has to be located within the European Union.
When registering a .fr domain with an address outside of the European Union, we automatically replace this with a postal address to ensure that your domain complies with the rules. This is called the Trustee Service add-on and enables you to register the domain without having a trusted contact person within the EU. The costs for using this Trustee Service add-on for .fr domains are €10,- ex VAT (€12,10 inc VAT) yearly.
---
Disabling the Trustee Service
If you no longer require the Trustee Service you can cancel it easily. For an existing domain name simply update the registrant and administrative details to an address within the European Union in your control panel and click save, see the steps below. We will automatically check the requirements on local presence and notify you if the change is successful.
An .fr owner change costs € 10,00 ex VAT (€12,10 inc VAT).
After changing the contact information for an .fr domain, you'll receive an e-mail from the French registry AFNIC requesting confirmation for the owner change. It is very important that you confirm the changes.
It may take up to 14 days before the registry has processed the changes.
Step 1
Log in to your controlepaneel, navigate to the 'Domain & Hosting' tab and click your domain name on the left.
---
Step 2
Scroll down on the right side down to the 'Your domain contact information' section and click on the cogwheel.

Alternatively, don't scroll down, but click on 'Manage' > 'Manage contact information'.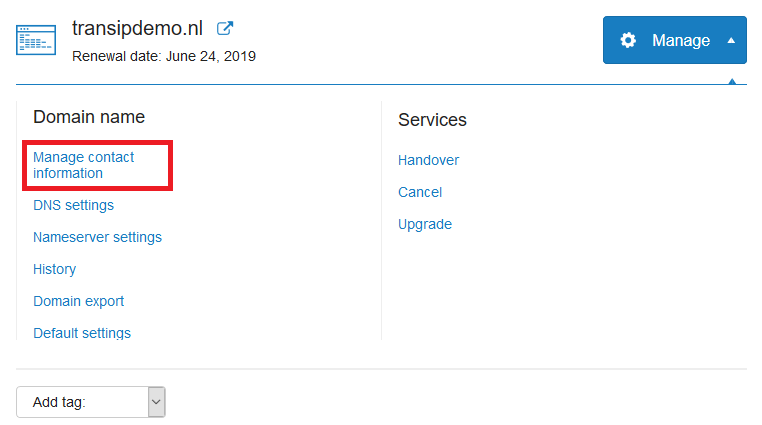 ---
Step 3
Modify your contact information and check if the additional information for .FR domains are filled. Click 'Save' in the bottom right when you're finished.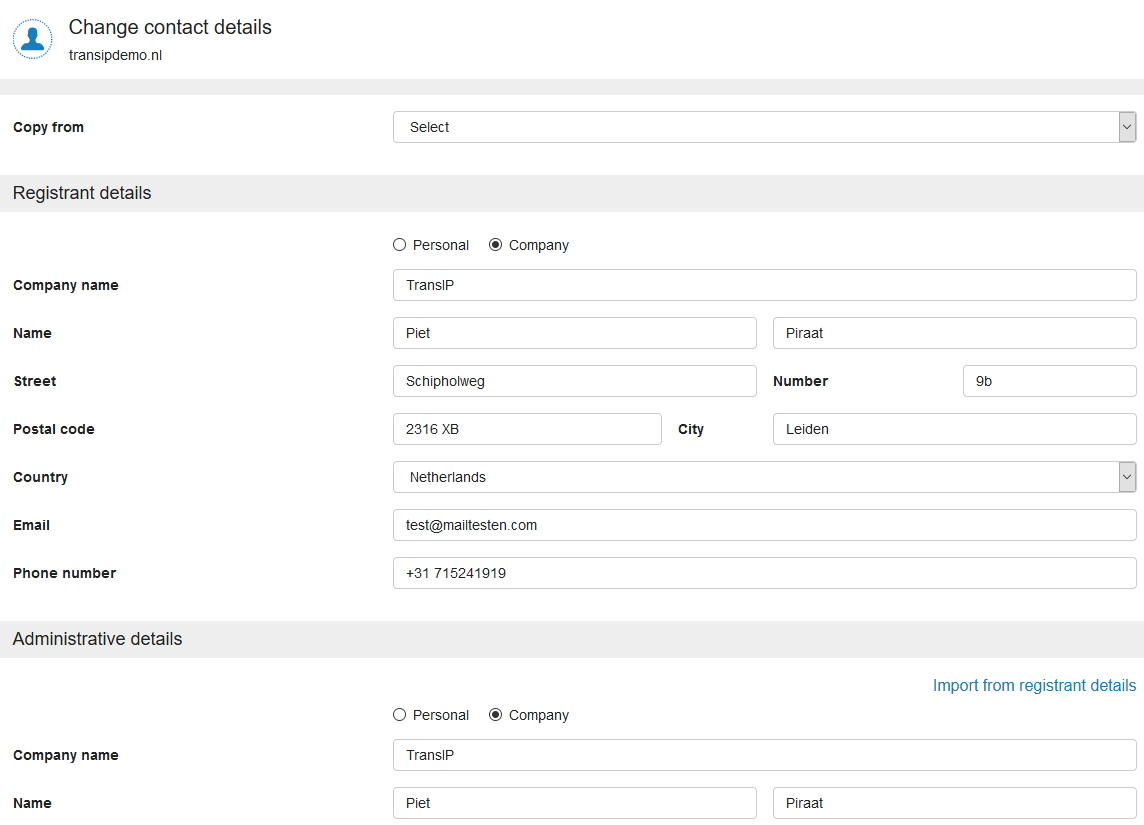 If you change the address to an address in France, the trustee service will be canceled automatically.
---
Should you have any questions left regarding this article, do not hesitate to contact our support department. You can reach them via the 'Contact Us' button at the bottom of this page.
If you want to discuss this article with other users, please leave a message under 'Comments'.