The console is a NoVNC connection to the operating system used by your VPS. This is not an SSH connection, although the console has a similar 'command line interface' as when using a Linux or BSD based operating system.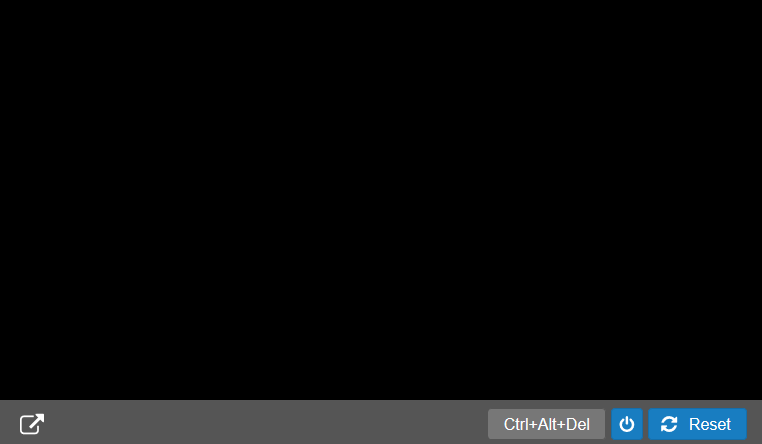 You can login on the console via the control panel. To do so go to the tab 'BladeVPS' and select your VPS. A connection will then be made to your VPS.
---
Important to know:
- The resolution of the console is 'fixed' and can not be changed. Should you want to use a higher resolution, you could use a RDP- or SSH-connection to the VPS depending on the OS you are using.



- When using the 'Pop out' option (the icon in the left bottom corner), you will have several options in the menu bar:
Via Paste to Console you can paste text and / or commands in the console.
Via Shutdown you can turn off the VPS.
Via Restart you can restart the VPS.
Via the Optionss menu you can start 2 different types of rescue modus: the one 'Linux' uses by default and the one 'FreeBSD' uses.
Via the CTRL + ALT + DEL options you can enter the command CTRL + ALT + DEL, when using this on your keyboard this will logically be executed by your own OS.
---
Should you have any questions left regarding this article, do not hesitate to contact our support department. You can reach them via the 'Contact Us' button at the bottom of this page.
If you want to discuss this article with other users, please leave a message under 'Comments'.