You can easily configure monitoring for your VPS via your control panel.
You can create a new monitor on your VPS by logging into your control panel and clicking 'BladeVPS'. Once you click on your VPS you will be able to see the 'TCP Monitoring' under the console of your VPS. You can configure separate monitoring for each individual IP address. However, you can only configure a maximum of 1 monitor per VPS.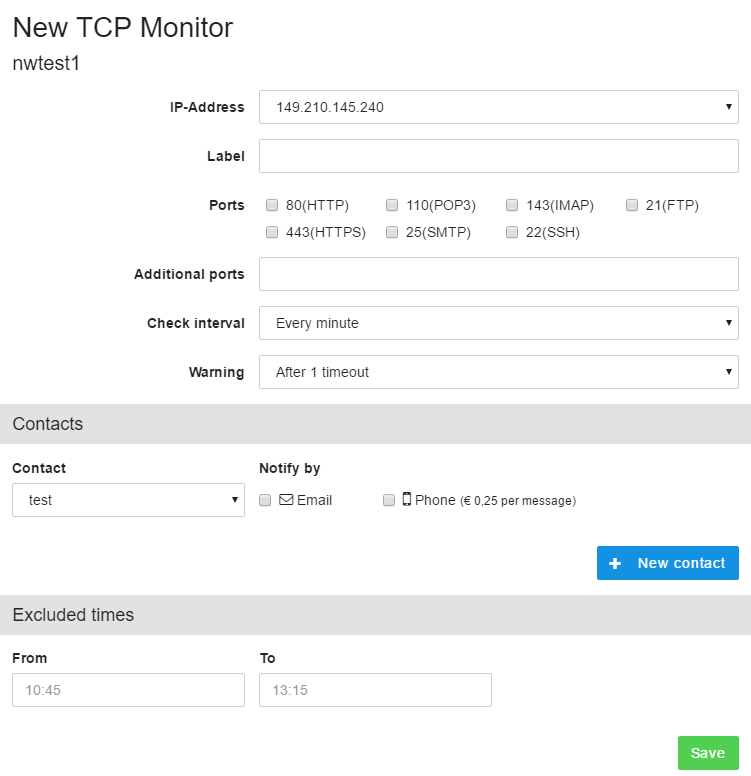 Once you add a new monitor, there will be regular check to see if these ports are availble. You can configure the exact interval as you wish, ranging from 1 tot 6 minutes. Moreover, you can also configure after how many timeouts the monitoring will inform you. Keep in mind that once you specify this to be "1 timeout", the chance that you will receive a false positive will be increased. Lastly, you also have the option to turn off monitoring during certain hours of the day.
The monitoring service is free for all BladeVPS packages starting from the X4 up to the X32.. If you choose to receive SMS messages for your monitoring service, then you will be charged € 0,25 per message. In case your server will go down, you will receive a total of two messages. If your VPS is reachable then of course you will not receive any notifications. You can also add monitoring to your BladeVPS X1 for € 9,99. It is however a cheaper option to just upgrade your VPS to the X4 package.

Under Contact(s)' you can set which people should receive notifications of the monitoring.