With the help of SFTP you can upload files to the website that is hosted on your web hosting package.
SFTP software allows you to upload large numbers of files to your website simultaneously. In this article we explain how you can establish an SFTP connection with the SFTP software Filezilla.
For Mac users, the Cyberduck software is more suitable. This article explains how to establish an SFTP connection using Cyberduck.
When using a web hosting package, you can also upload files via your control panel. You can do this via SFTP File Management.
---
Download Filezilla
We will first indicate how to obtain Filezilla. This software can be downloaded for free from the Filezilla website. If you have already installed Filezilla, continue to 'Look up your SFTP data'.
If you have not yet installed Filezilla, first download the Filezilla software by going to the Filezilla website and clicking on 'Download FileZilla Client'. Because we use Windows (64 bit) this is the chosen option in our example. If you want to use another Client, you can choose the desired version under 'More download options'.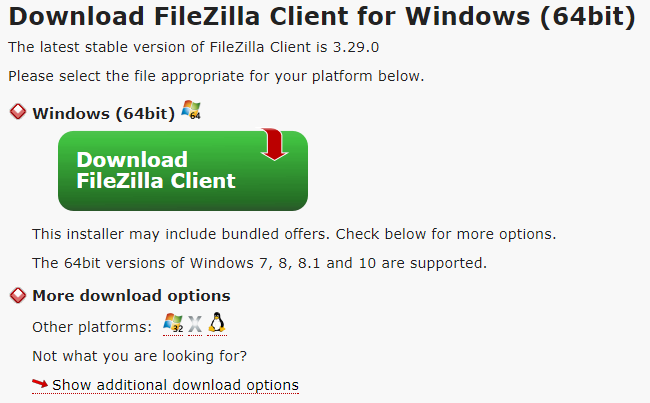 After selecting your desired version, you will be asked to use Filezilla Pro or Filezilla. Choose Filezilla here, as this is the free version that can be used without any problems.
Once you have downloaded Filezilla, open the file to start the installation. Please note that during the installation wizard you will be asked to install additional add-ons. While writing this tutorial, we were specifically asked to install an extension for Bing and Avast antivirus.
Do not fall for this! These are unnecessary extras that you absolutely do not need to install. So be careful that you uncheck the pre-checked boxes during the installation.
Once the installation is complete, Filezilla will start automatically.
---
Look up your SFTP information
To be able to connect to SFTP via the Filezilla software, you need the corresponding login information of your web hosting package.

Step 1
Inside the control panel go to the tab 'Domains & Hosting' and select your domain name in the column to the left (don't check the box). Click on the cog wheel next to 'Your website' and click 'SFTP filemanagement'.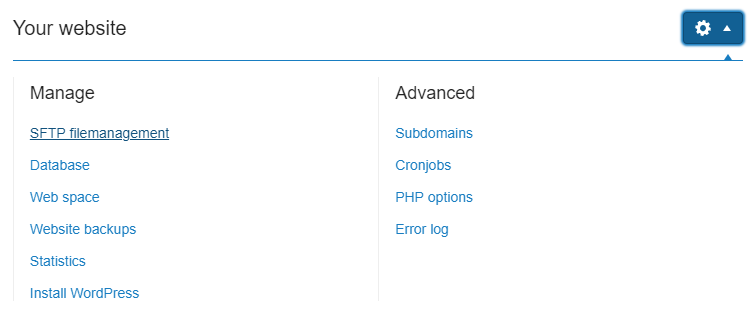 ---
Step 2
On the right hand side, click on 'SFTP information'.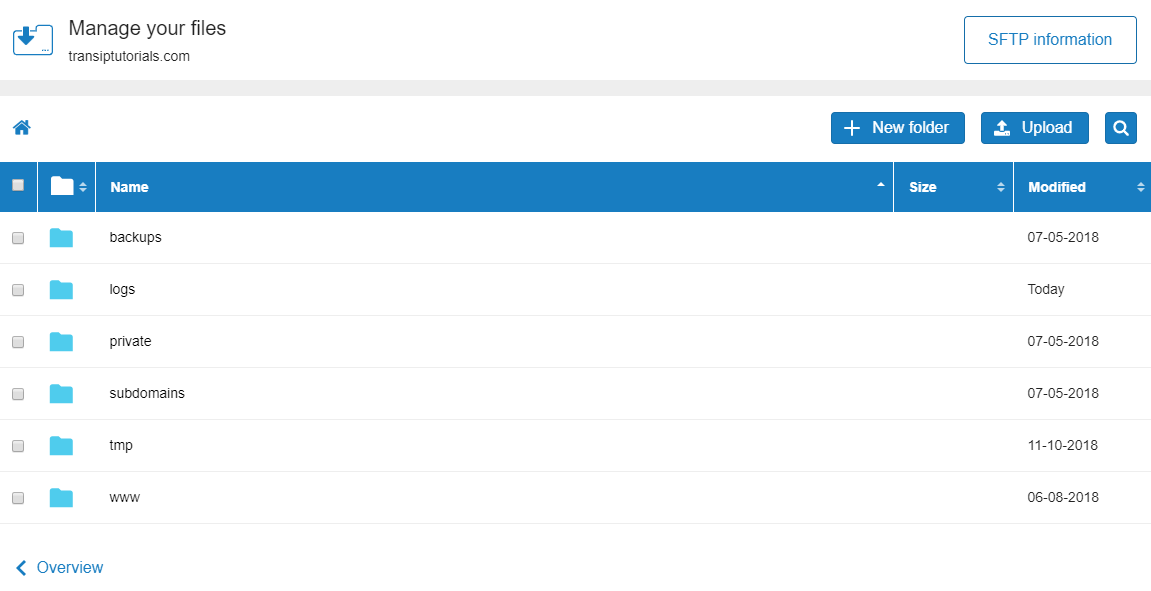 ---
Step 4
Here you will find the login data to connect to SFTP.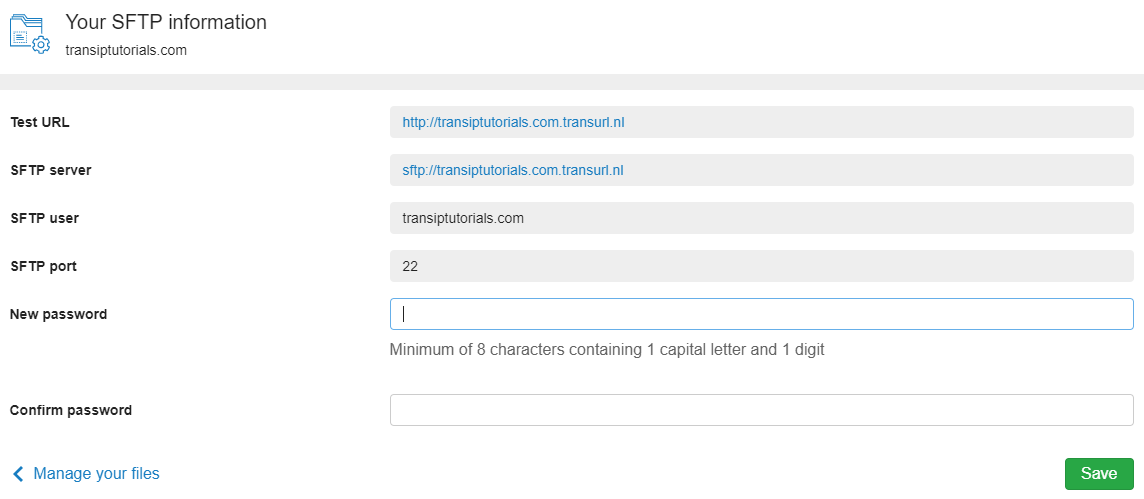 To log in to Filezilla, you need the following information from this page:
SFTP server: sftp://yourdomain.extension.transurl.nl
SFTP user: yourdomain.extension
SFTP port: 22 of 2222
Password
The password for SFTP has been sent to you by email shortly after ordering your web hosting package. If you cannot find the password or simply want to use another password, change your password on this page.
Write down this information and open Filezilla.
---
Connecting via Filezilla
Step 1
Now enter the SFTP information of your web hosting package you wrote down earlier. Use the four fields as shown below and then click on 'Quickconnect'.
Host: sftp:// yourdomain.extension.transurl.nl
Username: yourdomain.extension
Password: yourpassword
Port: 22 or 2222

---
Step 2
After you have successfully logged in you will find your local folders and files on the left. On the right side you can see the folders of your website.
You can then easily drag the files and folders from the left column to to the folders on the right to upload the files to your website!
---

In this article we explained how to use FileZilla as an SFTP program to upload files and folders to your website on a web hosting package.
Should you have any questions left regarding this article, do not hesitate to contact our support department. You can reach them via the 'Contact Us' button at the bottom of this page.
If you want to discuss this article with other users, please leave a message under 'Comments'.