You can move your existing domain to TransIP. For most extensions, such as .nl, a domain transfer takes place through an 'Authorization code', also known as transfer code or token. However, there are also several extensions that have different procedures for a transfer. A separate procedure also applies to the generic extensions (gTLDs) such as .com, .net, .org, .info etc.
How long a transfer takes depends on the extension. Do you want to know how long the transfer of your domain takes? Click here.
After a domain name has been successfully transferred, it can take a maximum of 4 to 24 hours before the new DNS information of your transferred domain name is completely taken over by all name servers on the internet.
For generic extensions such as .com, .net, .org, .info and .amsterdam, the transfer will only succeed if the domain is at least 60 days old since the last transfer, change of ownership or registration. 
The procedure for relocating a generic extension (gTLD) such as .com, .net, .org, .info etc. is listed below. For transfering your domain without downtime, please see this article.
Step 1
Request the transfer code from your current provider and ask them to remove any locks from the domain name.
---
Step 2
Go to our homepage and enter your domain name on our domain checker. Then click 'Check'.

---
Step 3
You will see that 'Transfer' will be selected, click 'Transfer' and then click 'Continue' below.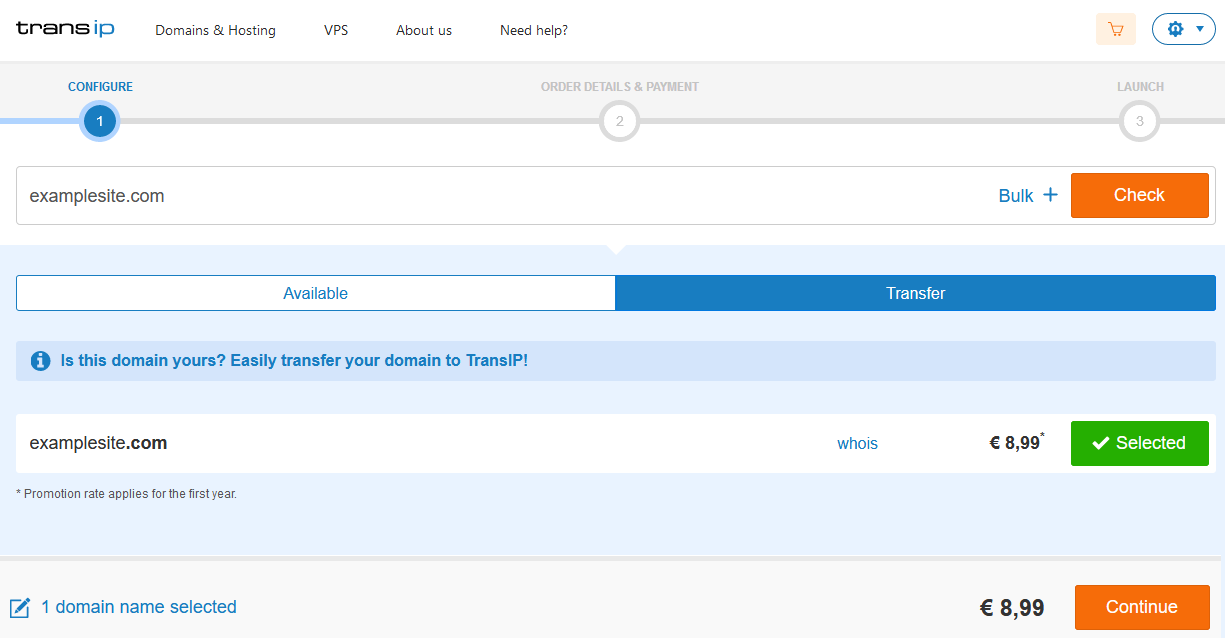 ---
Step 4
Now you will be asked to enter a transfer code. Enter your transfer code, click 'Continue'.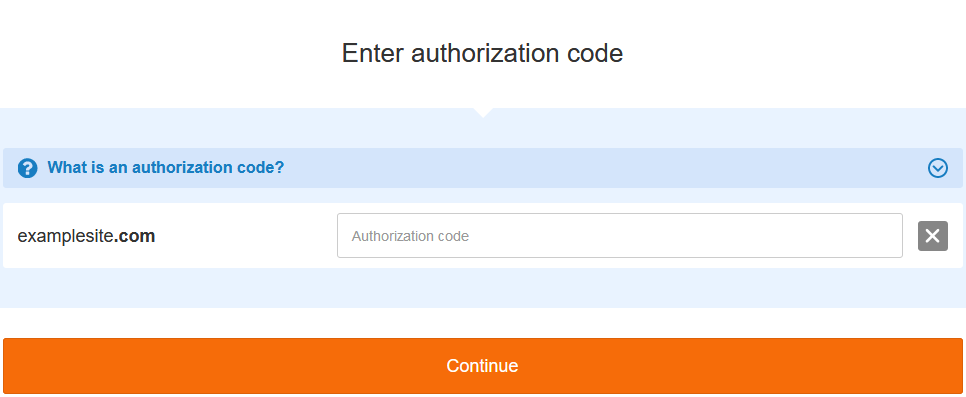 ---
Step 5
You are given the option to purchase Web hosting for the domain. Click 'Continue without package' if you do not want to purchase a web hosting package.
By clicking 'Choose', you purchase the most used package of Webhosting L to the domain. If you want to use a different package, click 'View all web hosting options' and select your desired package.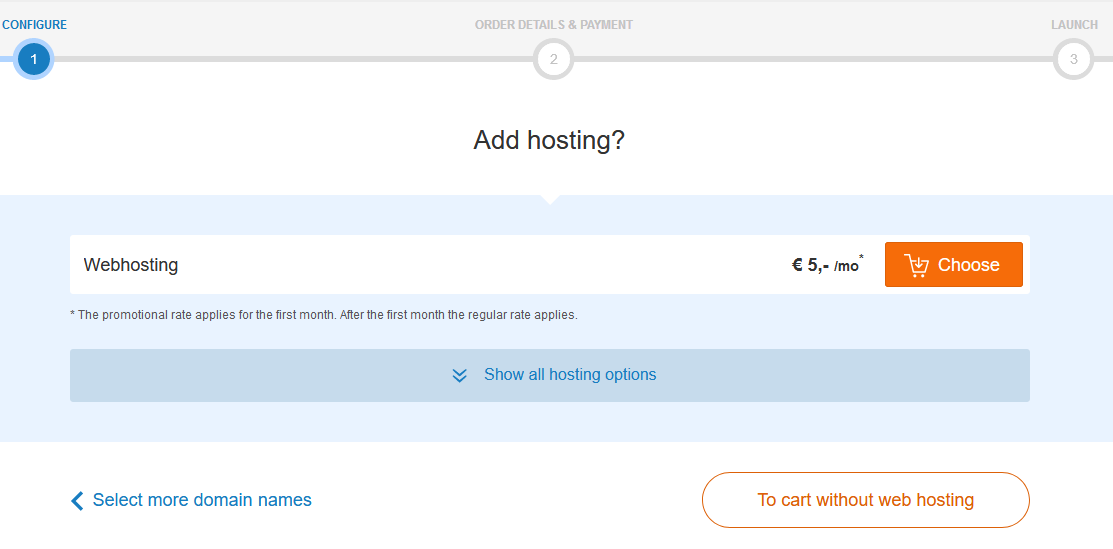 ---
Step 6
You will now see an overview of your chosen products and the set payment method. Click the pencil to change the payment method of your account. Then click 'Order checkout'.
Your order will now be settled, and confirmation of your order will be displayed. Now click 'To my control panel'. After completing the order, it may take a short time before it is delivered.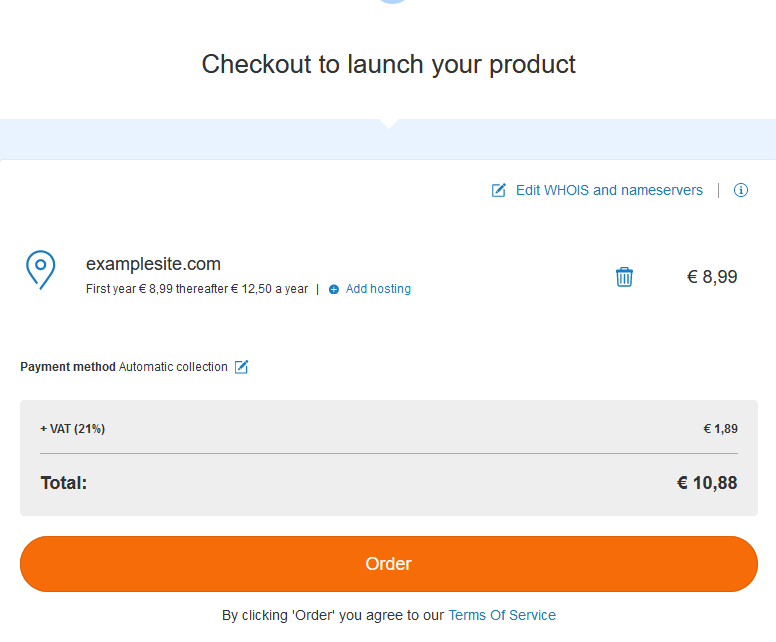 ---
Step 7
Now go to 'Domain & Hosting' in the control panel and click the domain on the left (not checked). You will then see that the transfer of your domain name has been requested.
The transfer takes a maximum of 5 days, depending on when the old registrar approves the transfer. If the old registrar does not confirm, the removal will be automatically implemented after 5 days.
---
Should you have any questions left regarding this article, do not hesitate to contact our support department. You can reach them via the 'Contact Us' button at the bottom of this page.
If you want to discuss this article with other users, please leave a message under 'Comments'.