You can transfer a Big Storage from one TransIP account to another by means of an internal "Handover". Please note that discounts (e.g. from a promotional campaign) are not transferable.
You can use the steps below to perform this internal handover. The big storage disk will be automatically disconnected from the VPS it's currently connected to (if applicable).
---
Initiating the transfer
Step 1
Log in to the control panel of the account that currently owns the Big Storage and click on the tab 'BladeVPS' at the top of the screen.
---
Step 2
On the left, click on the Big Storage you want to handover to a different account.
---
Step 3
Click on 'Manage' in the top right, followed by 'Handover'.

---
Step 4
Enter the TransIP.eu account-name you wish to transfer the Big Storage to and click on 'Handover'.

---
Accepting the transfer
To finalize the transfer the handover still has to be accepted from the new account. You can do this as follows:
Step 1
Log in to the control panel of the receiving account.
---
Step 2
Select the account-name of the account on the top right-side of the interface and click 'My Account'.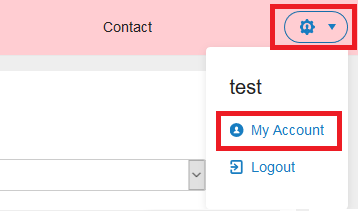 ---
Step 3
Click on the tab called 'Transfers'.
---
Step 4
Click on the H-number which lists the Big Storage that is being transferred.

---
Step 5
Select 'Accept' to finalize the transfer.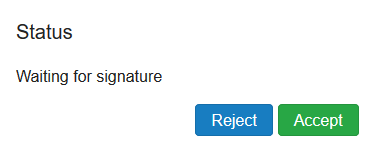 Please note: Attached Big Storage-disks will be automatically detached when you handover these to another account. The original account will no longer have any access to the Big Storage and should there still be some mount on the 'old' VPS this could cause errors.
---
Should you have any questions left regarding this article, do not hesitate to contact our support department. You can reach them via the 'Contact Us' button at the bottom of this page.
If you want to discuss this article with other users, please leave a message under 'Comments'